Plan your school visit
We look forward to welcoming your school class/group to Titanic The Exhibition. Through stories, objects and physical experiences, your pupils will be able to take part in one of history's biggest ship catastrophes in which 1496 people lost their lives.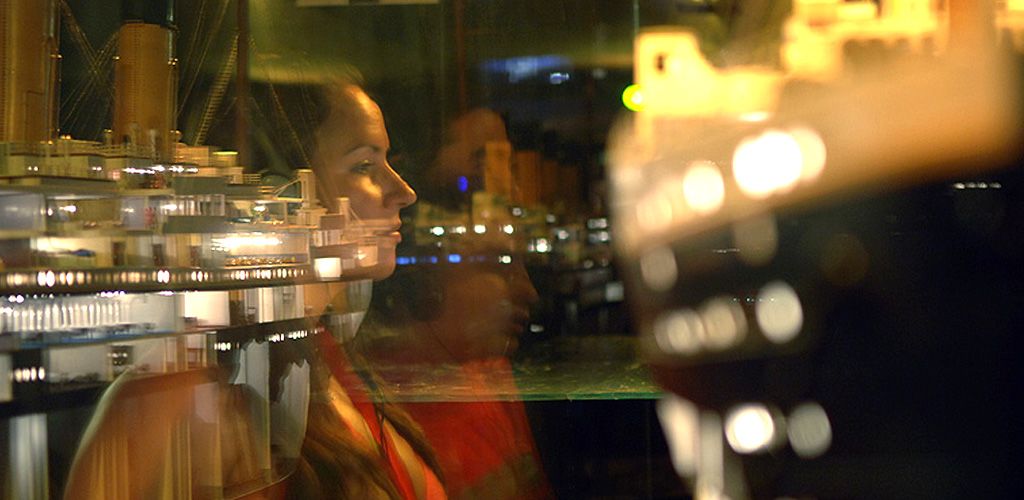 When you tell your pupils that you are going to go on board the mythical ship Titanic, we suggest that you discuss the subject with them. One suggestion is that you, the teacher, illustrate three columns with the headings below on a whiteboard and then let each pupil write one word or sentence as a basis for an interesting discussion.
Facts you know about the Titanic
Facts you think you know about the Titanic
Facts you wonder about, about the Titanic
Other suggested questions and lesson topics to get pupils involved:
Basic questions:
What was the Titanic?
What really happened on 15 April 1912?
Suggestions for lesson topics:
Emigration traffic and the Titanic
Titanic – the world's best-known ship
Icebergs
Catastrophes
Aims of the visit to Titanic The Exhibition
Pupils should become familiar with the greatness of the Titanic before the catastrophe.
Pupils should have an idea of the course of events and the loss of the Titanic on that cold April night in 1912.
Conduct
Teachers and groups of pupils will be guided through the exhibition with a personal audio guide. Plan your visit for 60-75 minutes.
Please don't touch objects.
Please turn off the sound on mobile phones.
For everyone's safety, the group should stay together with the teacher.
Access
We are committed to making visits accessible to all public groups. For more information about access read 'Ahead of the visit'.
Finally
For many, it is an emotional exhibition to visit. It is therefore important that the group respect each other's feelings. If you have any questions about your school visit send us an email at info@nordicexhibitions.se